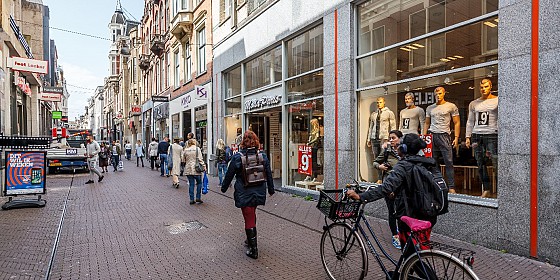 Just Brands leases retail space on Spuistraat in The Hague
Fashion retailer Just Brands, the organization behind fashion brands such as PME Legend, Vanguard and Cast Iron, has concluded a lease with HB Capital for the former Blokker store at Spuistraat 16 in The Hague. These retail premises of approx. 900 sqm spread over three floors is located in the very best part of this shopping street. Just Brands expects to open its new shop in the autumn of 2018. 
The lessor HB Capital, an independent investment company, was advised in this transaction by KroesePaternotte. Brickstone Retail advised the lessee Just Brands.