Leidseplein 1-3, Amsterdam
.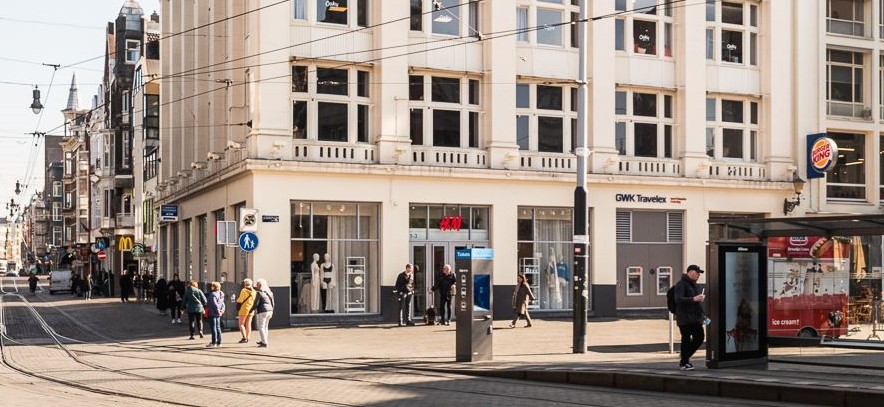 approx, 518 sqm g.l.a. basement, approx. 487 sqm g.l.a. ground floor
The retail space is located on the ground floor and in the basement of the striking, monumental building directly on Leidseplein and on the corner of Leidsestraat. This bustling square is a popular entertainment area full of terraces, cafes, restaurants and theatres. A square full of meeting places for both Amsterdammers and tourists, including: the Stadsschouwburg, the pop venues Paradiso and the Melkweg, coffee shop The Bulldog and cinema Pathé City. The city of Amsterdam has now grown to 900,000 inhabitants and is expected to welcome between 13 and 17 million tourists in 2022. Leidseplein is a real magnet for tourists and day trippers.