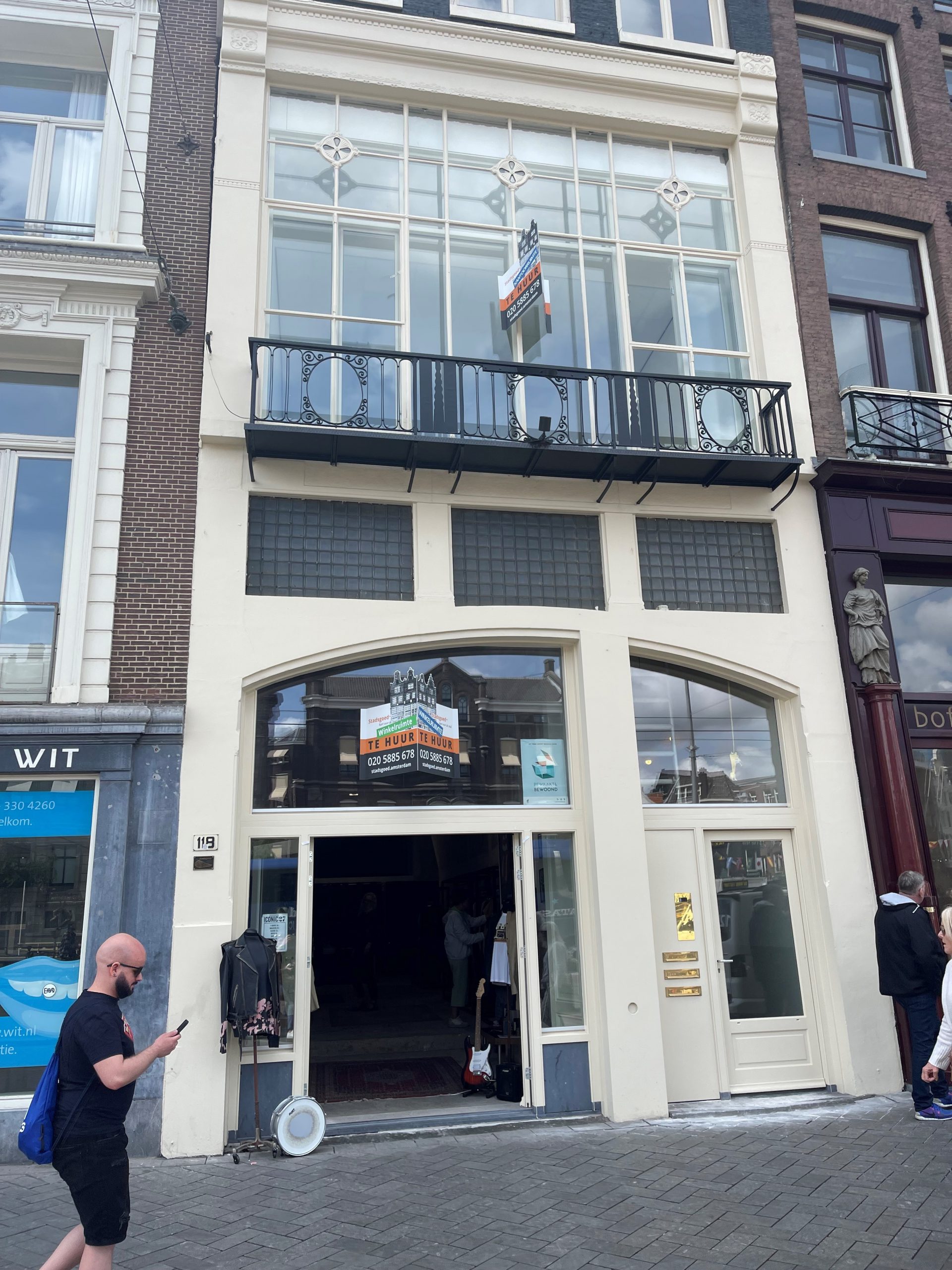 EUR 119.500,-- per annum, excluding VAT.
approx. 118 m² ground floor, approx. 59 m² mezzanine, approx. 96 m² basement
The retail property is located in the A1 shopping area of the capital of the Netherlands and is part of De Rode Loper of Amsterdam. Various large fashion chains and department stores have settled on the Rokin for many years. In the immediate vicinity of the property there are retailers including: Best of both, G-Star RAW, Agnès b. Amsterdam and brunch restaurant De Drie Graefjes.